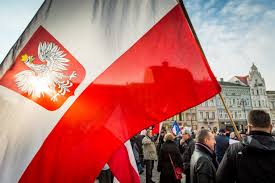 US Trade Representative Michael Froman told reporters during his visit to Google Campus in Warsaw on January 24 that Washington is carefully following the recent development s in Poland.
Reporters asked him if the United States is concerned about the European Union's rule of law inquiry into Poland and Standard and Poor's cut to Warsaw's credit rating. He said: "As a fellow democracy we do follow developments here very closely. We certainly do follow it. As a democracy, we want to make sure that Poland's democracy continues to address the issues."
As reported by the Reuters news agency, the European Commission, the European Union's executive branch, has launched an unprecedented inquiry into whether Warsaw's new nationalist-minded government has breached the bloc's democracy standards in taking more control of the judiciary and public media.
Standard and Poor's unexpectedly cut Poland's credit rating a notch earlier this month – Warsaw's first-ever downgrade, saying the new government has weakened the independence of key institutions and the rating could fall further.
Beata STur
* Domus Europa ringrazia il sito www.neurope.eu